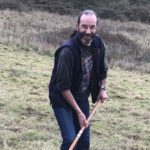 Chairperson: Damian Carter
Email: chair.bmg@gmail.com
Damian has been chair of the Berkshire Mammal Group since February 2021. Previously he has been Surveys Office and Treasurer for the group. By trade, he is a software engineer but has worked as a conservation volunteer, doing both habitat management and small mammal surveys, for over 15 years.
Favourite mammal(UK): Otter
Favourite mammal(World): Rhino
Vice Chair: Tara Pirie
Email: vchair.bmg@gmail.com
Tara has gained experience with a wide range of mammals working as a zookeeper, safari guide and leopard researcher in South Africa. She now works at the University of Reading lecturing in ecological surveying techniques and as an assistant curator at the University's Cole Natural History Museum
Surveys Officer and Dormouse Officer: Amanda Lloyd
Email: dormice.bmg@gmail.com and surveys.bmg@gmail.com
Amanda has over fifteen years practical experience of wild mammal surveying in the UK and is an experienced bat surveyor. She has previously been the chair of the Berkshire mammal group
Favourite mammal(UK):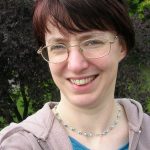 Publicity Officer: Angela Houghton
Email: newsletter.bmg@gmail.com
Event Admin/Support: Charlotte Allchin
Email: berksmammals@gmail.com
Charlotte is an environmental educator working in the outdoors to create nature based events for adults and children.
Favourite mammal(UK): Charlotte really loves badgers and bats.
Secretary: Kayla Thornsburg
Email: secretary.bmg@gmail.com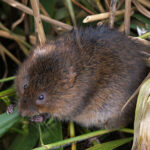 Treasurer: Kirsty Ronkainen
Email: members.bmg@gmail.com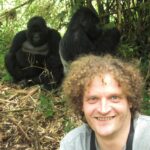 Website: Ewan Davies
Email: website.bmg@gmail.com
I'm a computer programmer, but with a lifelong interest in wildlife, conservation and ecology. I also work with Sangha Lodge promoting ecotourism in the Central African Republic and their Pangolin conservation and research program.
Favourite mammal(UK): Weasel